SwissTruthTM Integrity Ledger
This revolutionary Integrity Ledger ensures a neutral third-party storage of your activities LOGS and optionally of the cryptographic proofs of your data and processes integrity. Easily auditable and independently verifyable.
Your centralized integrity log console
to ensure an efficient follow-up of the integrity elements generated by your applications linked to the SwissTruthTM technologies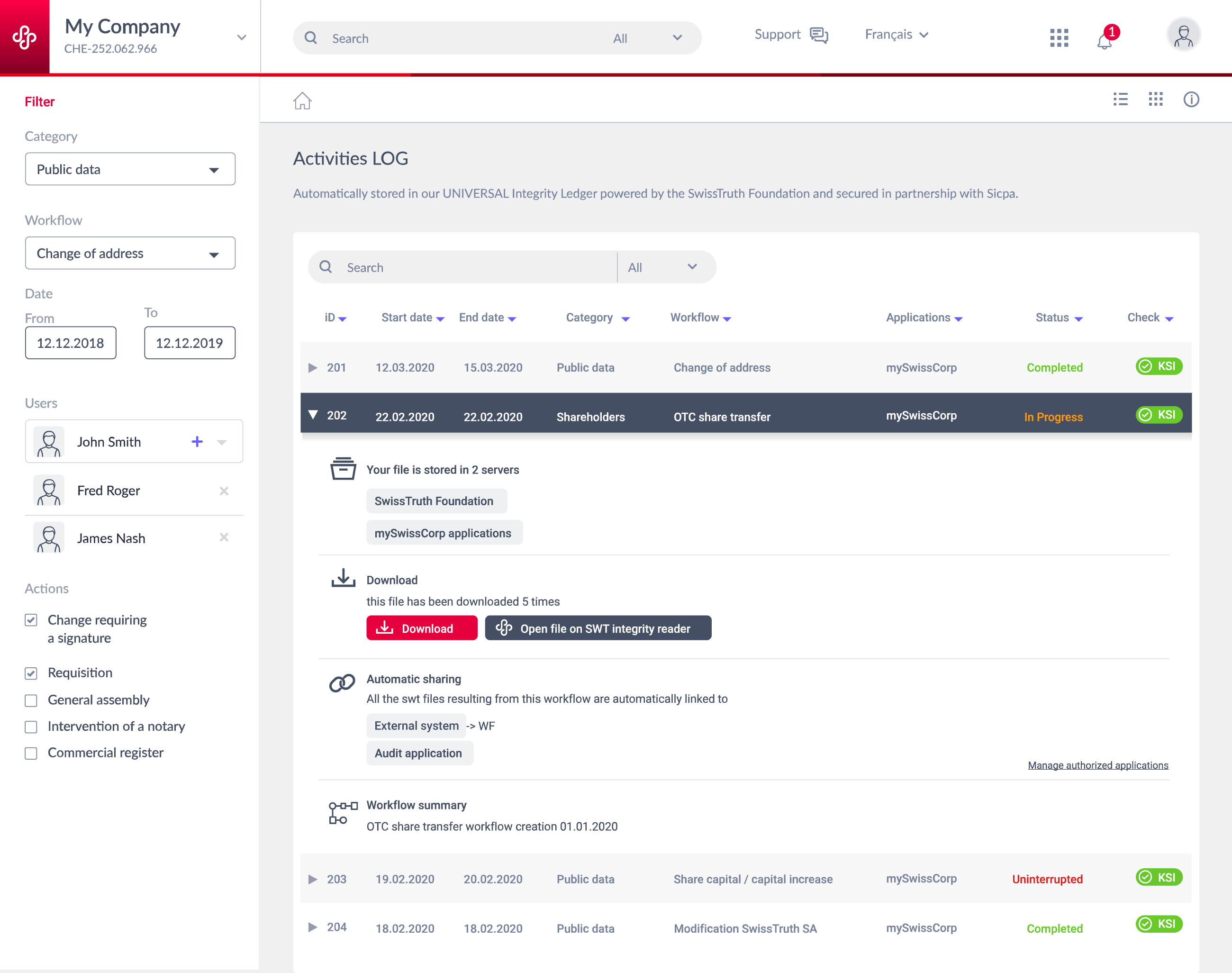 Filterable activities by process and application type
Create your custom monitoring dashboards
Set alerts when your data is uploaded or used 
Storage control
Where is my data stored ?
Use of the data
Who has the right to use my data ?
What for ?
When was my data used ?
Management of the connection bridge of the automatic sharing of your data with external applications